The only thing better than working with so many amazing companies every day is seeing them receive industry recognition for all the hard work they do.
Today, 100X.VC would like to extend a big congratulations to the Founders of Bluelearn and Datasutram, our Class 01 and Class 04 portfolio, who have made it to the competitive "Forbes 30 Under 30: Asia Enterprise Technology"list.
The unwavering innovators recognized as members of the Forbes 30 under 30 Asia are an impressive bunch, and 100X.VC is pleased to congratulate them.
BLUELEARN
Shreyans Sancheti and Harish Uthayakumar are co-founders of Bluelearn, a social platform that allows students to learn real-life skills from experts for free, join interest clubs and network with their peers. 

Bluelearn's concept is unconventional and that's what interested us the most. We are confident that BlueLearn will scale rapidly in the coming future. We are strong believers in their ability to build a community that brings together the builders and creators of tomorrow.
DATASUTRAM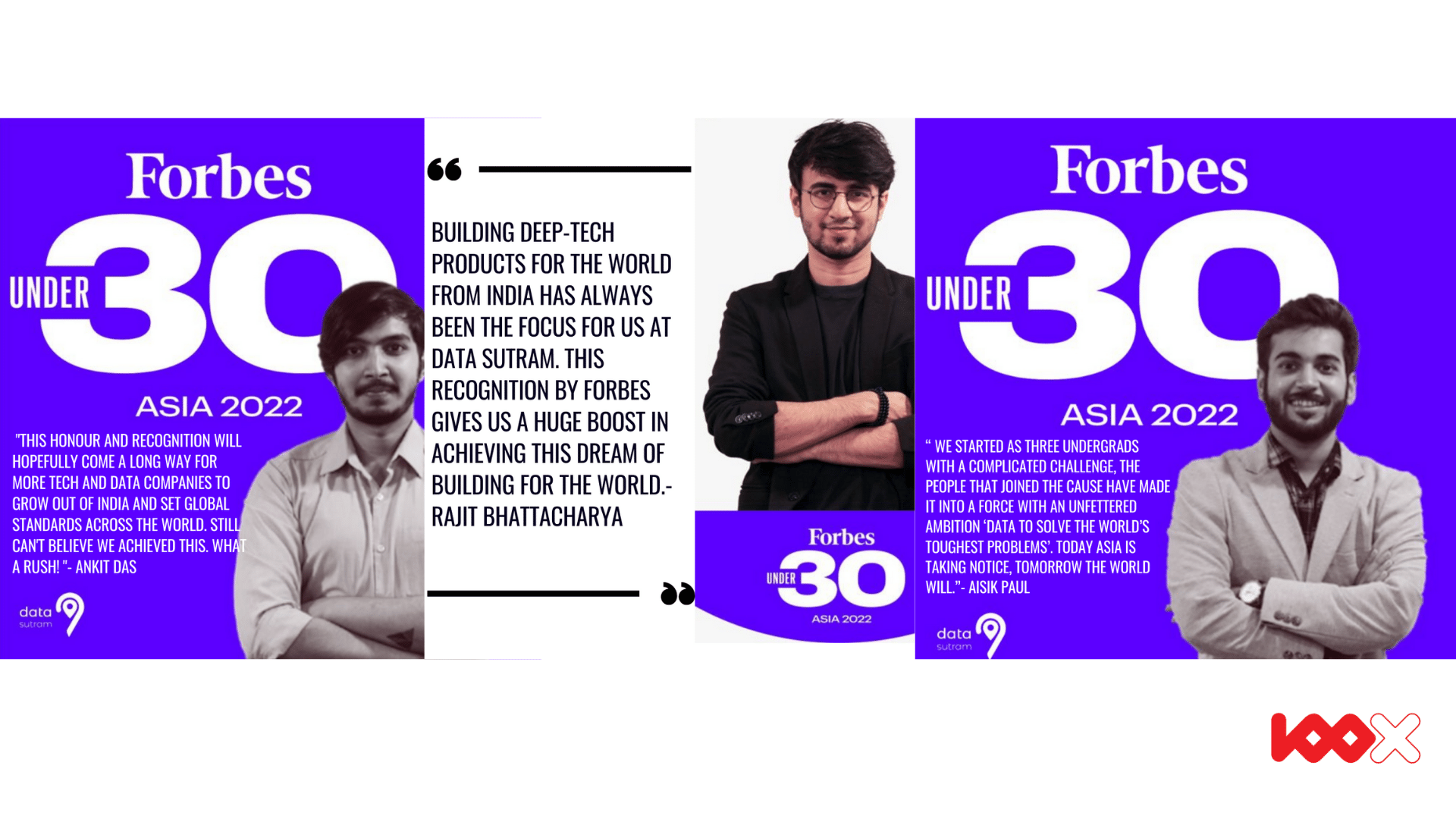 Rajit Bhattacharya, Ankit Das and Aisik Paul, are co-founders of DataSutram, the platform captures how people live and behave at any given location by converting unstructured data sources like satellites, mobile phones and point-of-service machines into insights.  
100X.VC believes in the potential of these founders and in their creation. Rajit, Ankit and Aisik are motivated individuals and have  a perfect understanding of the product market fit. They have strategically taken advantage of the COVID situation by helping businesses optimise their resources and reach target customers. The algorithm has captured data points all over India and the next step for them would be to capture the global market. 
100X.VC is pleased to support these young thought leaders — and the thousands of others like them — as they continue to solve meaningful problems at scale.