Introduction
Every year more than 3 crore aspirants prepare for competitive exams like UPSC, JEE, NEET, GATE, SSC and banking. These exams are brutally competitive and thus, require intense planning, guidance and discipline. Hence, having a proper study plan is a must. Before starting preparation, it is crucial to have a strong understanding of the syllabus and the exam pattern to strategize and construct a study plan. This is a time-consuming process, and requires significant research to successfully weed out the irrelevant information.
Founded by Tapan, Umesh and Amit, they initially focused on building a platform for content consumption using deep learning technology (NLP). They launched a chrome extension that can summarize online articles and web pages. They noticed evidently high usage from UPSC aspirants in news articles and got a deeper understanding of the burning problems in their preparation journey. 
They realized that 
early aspirants, who are motivated to prepare for competitive examinations, neither have access to timely guidance nor to any curated study material and an intelligent study plan. They could relate this to the problems they faced during their engineering exam preparation and decided to pivot creating an intelligent solution for the masses preparing for competitive exams.
Helppr.ai enables aspirants to plan and learn the content using AI. To make this happen, Helppr.ai maps the best available content from multiple sources at a detailed level. This covers the entire syllabus and checks conceptual understanding at the topic level and recommends a real-time preparation strategy. This enables Helppr.ai to create personalized learning plans for students using proprietary algorithms with a goal to cover syllabus without preparation burnout. These plans are not rigid and become more tailored to your needs as you use them. Helppr.ai becomes more important for situations when you need to adjust a schedule, or if there are unexpected changes in your day. Helppr.ai ensures that you are on track even if you skip a day or two. Moreover, you'll be able to keep track of your progress, and even set goals.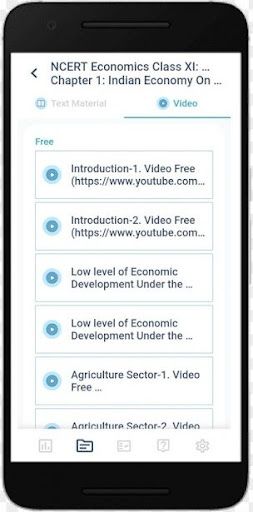 They believe that content is no more a differentiator while preparation and are currently focusing on government exam aspirants. They aim 
to provide them with an understanding of how and what to study from day 1, using study planners, adaptive concept checkers, setting benchmarks with global standards and solving the doubts in real-time. Hence, providing personalized plans that fits their schedule.
Market Opportunity
There are globally 700 million learners around the world, which are annually growing at 1%. These typically constitute school & college students, upskilling and vocational learners. The early focus is on the 90 million Indian learners which present them with a huge opportunity. Initially, Helppr.ai's beachhead market in India is into UPSC and other Government exams.
These UPSC aspirants are beginners in their preparation journey and belong majorly from Tier 2 and Tier 3 cities. They have access to content but no solid plan on how to consume the content - giving a sweet spot for Helppr.ai to evolve as a learning application.
100X.VC Thesis
Helppr.ai is specially designed for aspirants who believe in self-preparation. Cracking competitive examinations in India requires 20% guidance & 80% self-study. The MVP looks scalable and has traction. The challenge around preparing for competitive exams has been present for decades and bringing convenience and process and method to the madness is what the Helppr.ai team is building towards. The team is the right balance of skill sets to become a leader in the UPSC type competitive exam sector.
Conclusion
When students prepare for competitive examinations, intense planning, guidance and discipline is a must to deal with overwhelming content availability and information explosion.With Helppr.ai's solution, aspirants will be able to focus on curated content and personalized study plan rather than the painstaking task of initial research. 
The increase in mobile penetration in rural India has facilitated the reach to not only tier 1 cities, but also to tier 2 and 3 cities. The team is experienced and the Indian student market is growing rapidly, presenting a huge opportunity for growth. We wish the team all the luck!